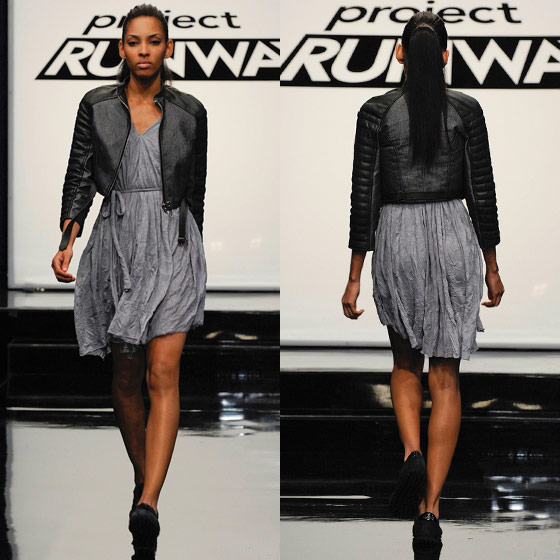 Also liked: Bryce Black,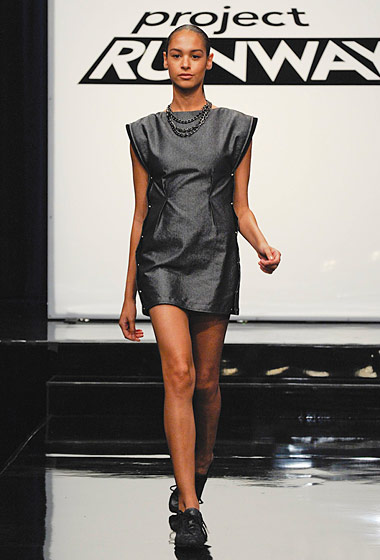 and Josh C/Olivier's.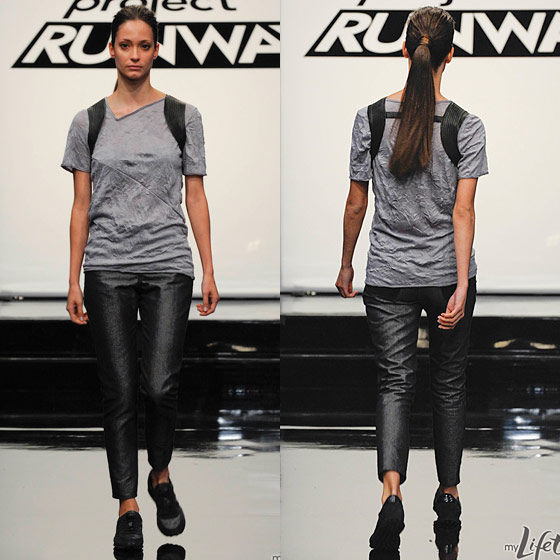 Kimberly/Danielle's
wasn't awful but I am wishing Kimberly had made that suede skirt she was thinking about making... something wasn't right about the fit of the front of those shorts.
This episode was full of DRAMA. And for once, Anya wasn't the most annoying. Can't decide who I dislike more right now- Anya or Bert...
Dear Michael Kors, I don't know how to break this to you gently, so I'm just going to say it- It's just hard for me to remember your achievements in fashion design or like your work because of how damn irritating you are on this show.
On the bright side, I'm happy Danielle got kicked off :) She was this strange combo of boring and overconfident. I'm also glad that Cecilia quit- her droopy facial expressions were really starting to depress me. If she really didn't think she deserved to stay on, why didn't she say something on the runway when she had the perfect chance to save Julie?
Lastly, Olivier's really going to have to step up his game if he has any chance of winning. As much as I like him, everything is starting to look the same + the quality of his work increasingly questionable...