The challenge was to use unconventional items from a pet store + as little fabric as possible (exception: muslin).
While I liked Olivier's hamster bedding dress and Josh's styling, my favorite was Anthony's bird seed dress.
Anthony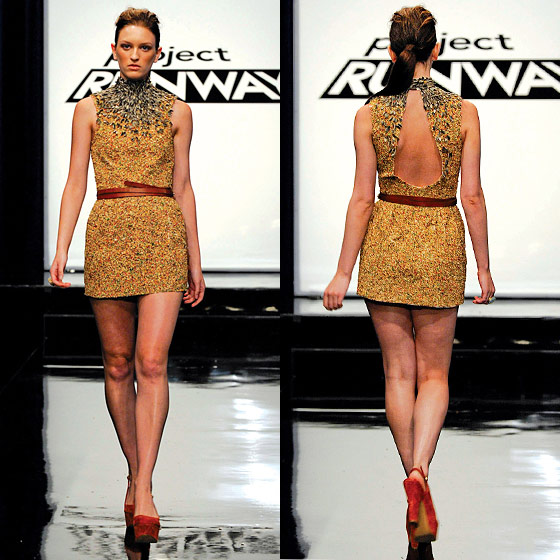 SO imaginative, modern, and elegant. Perfect accessorizing, but did not like her hair. I have got to find that belt! :)
Josh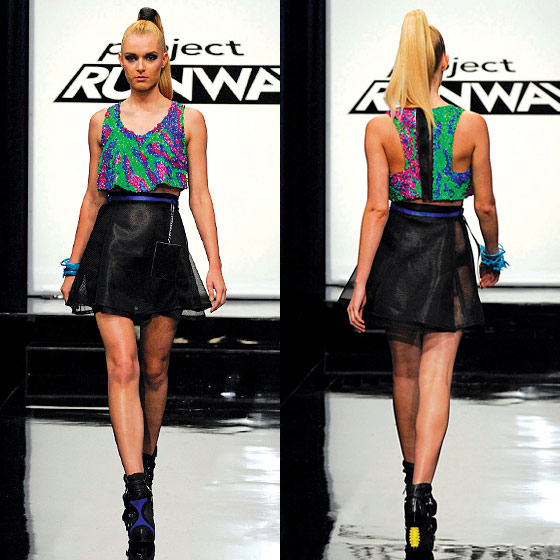 That top turned out surprisingly well! Each piece alone was not so great, but went awesome together.
Olivier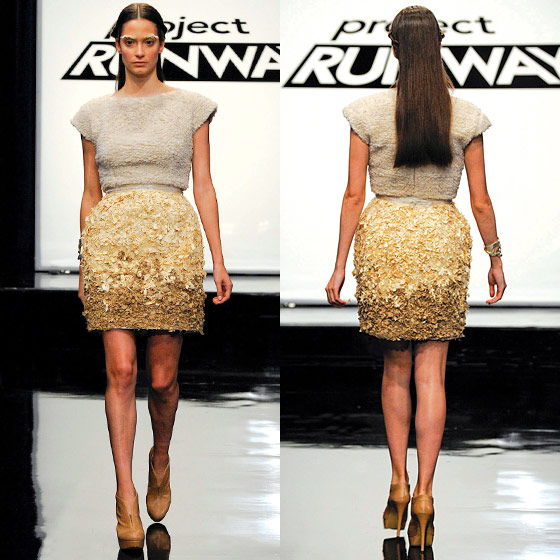 Loved the silhouette but did not like the hamster bedding eyebrows he put on her. I like him but didn't think he should have won...