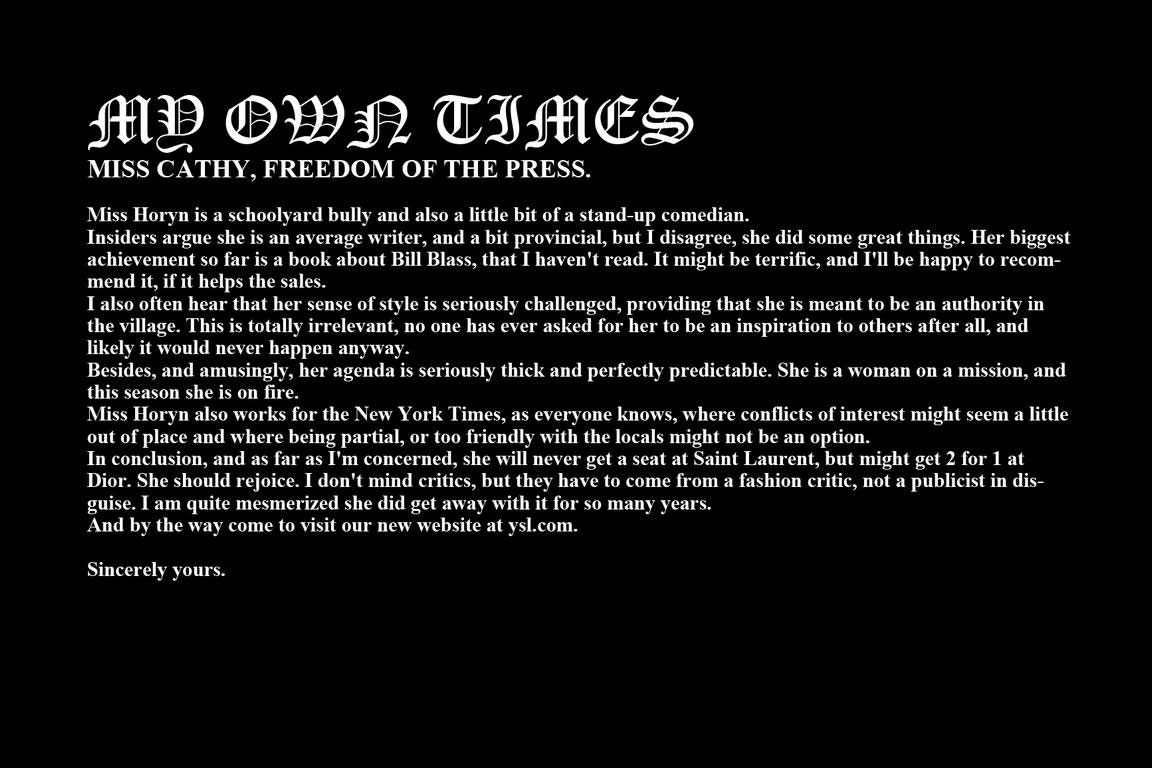 Dear Hedi,
You are not doing yourself, or the YSL brand, ANY favors.
xx Camille
After seeing
this tweet, other tweets
, and articles about his PR team (
here
and
here
), it's hard to look at his collection with an unbiased eye. He and
Gaga
are acting like a couple high schoolers. He was bestowed a great honor and is flushing it down the toilet over an 8-year old show review. You'd think he'd be over it by now, or that he'd be adult enough to handle criticism, but apparently not. Is this really the kind of entrance he wants to make? I'm curious to know how PPR feels about this, and wonder how this will affect sales.