I always thought that Alexander Wang's Audrey boot would look better as a mule, without that ankle strap.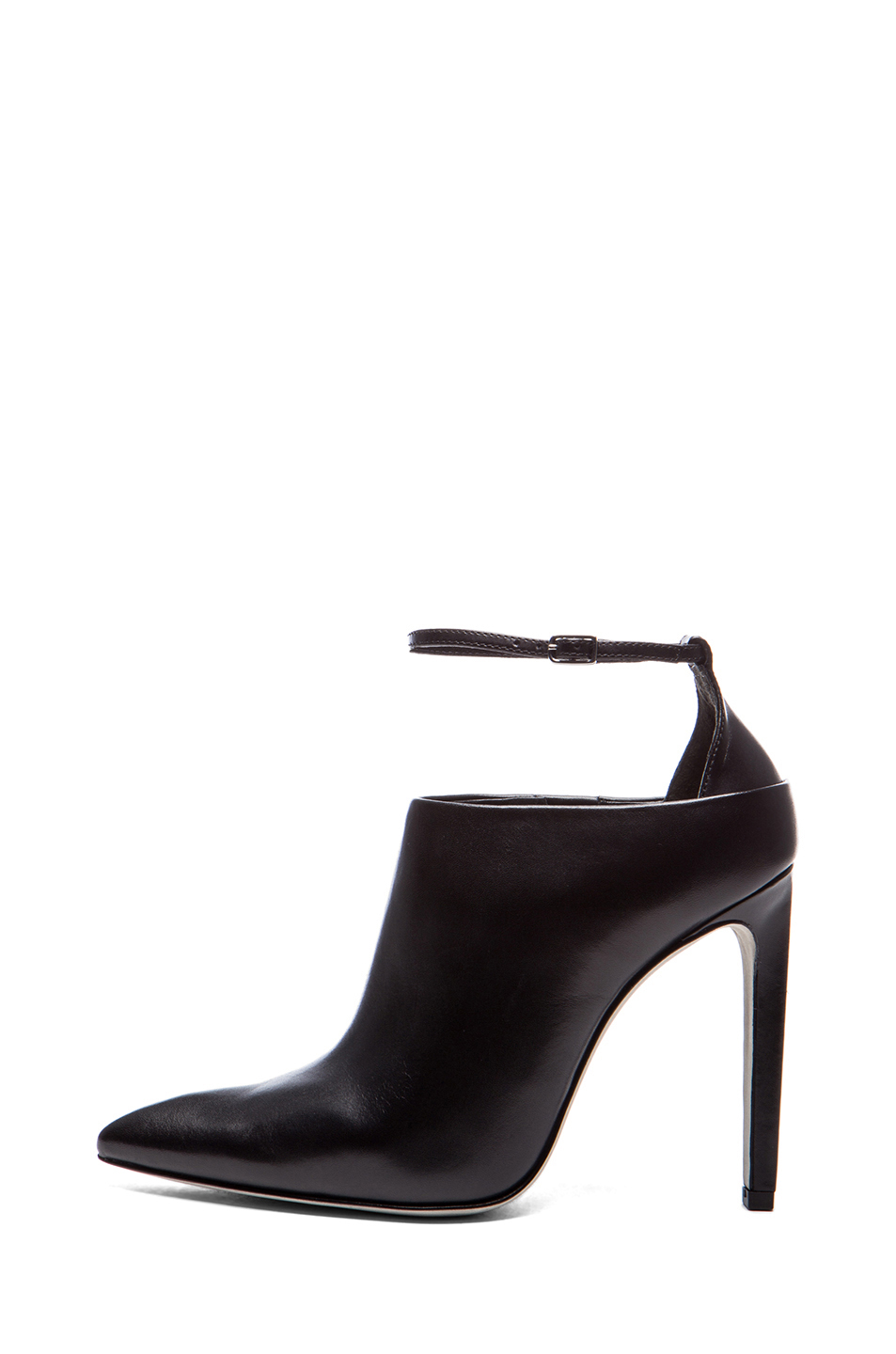 image via Forward by Elyse Walker
You know how companies (Zara, H&M, Topshop, etc.) knock off shoes with little tweaks here and there to avoid legal disputes.. well... sometimes knockoffs do go right!
Topshop
GABI
mule point toe shoes, $110 at
Topshop
.
They could also be considered a knockoff of
Altuzarra
, but I think the heel of the Gabi looks more like the Audrey (see rear views of both). Not to mention the lack of seaming detail.